INUS Akademie HP Karin Bak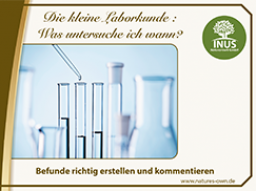 Die kleine Laborkunde: Was untersuche ich wann? Befunde richtig esrtellen und kommentieren.
In Gesundheit > Fachvorträge
Location:

Live webinar

Price:

for free

Number of participants:

maximum 300

Minimal attendance:

10

Application deadline:

1 hour before the start

Language:

German
Immer wieder kommen Fragen auf wie "Was sagt denn dieser Laborwert aus?" oder "Wie kann ich das im Labor nachweisen?". Die erfahrene Heilpraktikerin erklärt die wichtigsten INUS Labormarker und ihre Folgen, beschreibt direkte Therapieempfehlungen der orthomolekularen Medizin, geht auf innovative Laborparameter ein und liefert so wertvolle Tipps für die Praxis. Ein sehr interessantes und praxisorientiertes online- Seminar!